Services
All Services Provided to you fully insured.
Tree Trimming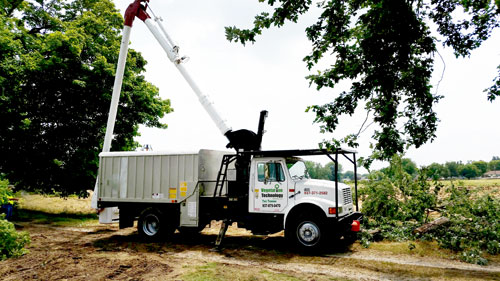 No one likes to remove trees, but trees should be examined periodically for health and potential hazards. You can preserve the trees you love with proper pruning, while protecting yourself and home against a dangerous tree. If you need help pruning a tree, or a tree becomes dangerously sick, damaged or dies, contact Vegetation Tech, LLC via our Contact Us page.

Serving residential homeowners and commercial businesses in the Miami Valley, in Montgomery, Miami, Clark, and surrounding counties in Ohio, Vegetation Tech, LLC is insured and experienced to provide the following services:
Proper Tree Pruning
Tree Trimming
Tree Removal
24-Hour Emergency Storm Services
Lot Clearing
Brush Cutting and Clearing
Stump Grinding
Fecon Mowing (mechanical brush cutting)
Integrated Vegetation Management
Integrated Vegetation Management (IVM)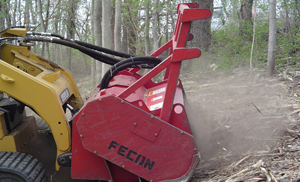 VegTech's Integrated Vegetation Management program uses both mechanical brush cutting and herbicide programs to control vegetation in the most cost-effective and efficient manner possible. We encourage jobsites to first be mechanically cut to clear out the tall and heavy brush and trees. A year later we can return to the site with an effective herbicide program to eliminate any new regrowth. If sites are continually maintained using an effective spray program, they will not require an expensive and inefficient re-mow. In our experience of combining mechanical brush cutting with an effective herbicide program, once the vegetation is under control, sites will only have to be revisited for vegetation maintenance purposes, typically a herbicide application, approximately every three to five years. This may vary and is contingent upon such things as geographic location, weather patterns, and other variables.
Mechanical Forestry Mowing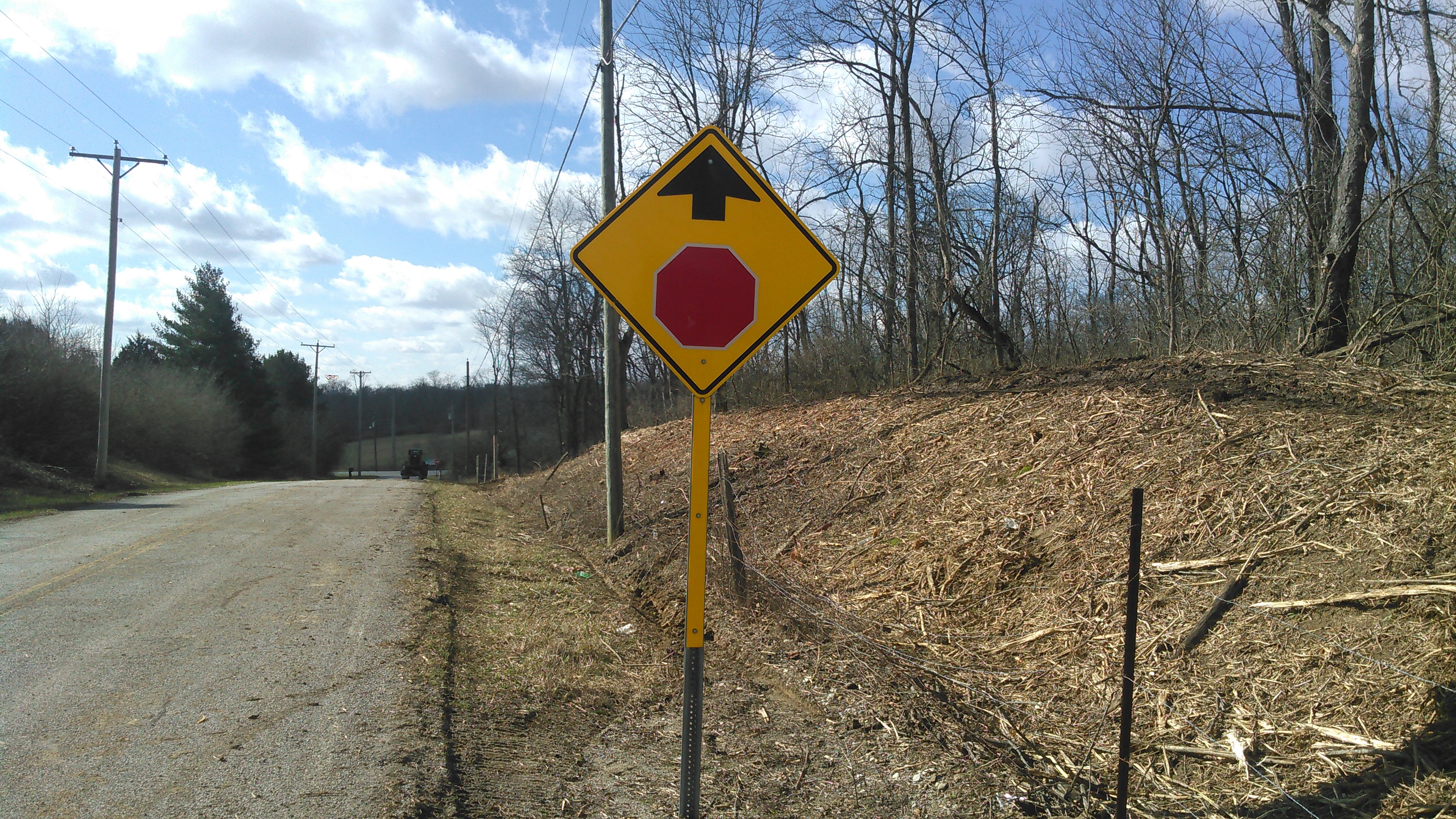 We provide mechanical brush cutting, which is typically 50-75% cheaper than hand-cutting and trimming, making it a very costeffective and efficient alternative to hand clearing. Many people local homeowners and the general public have commented that they appreciate us knocking the tall brush down prior to applying herbicides because it results in a more attractive vegetation management sight, as it all but eliminates visible brownout when it comes time to apply herbicides.
VegTech's Mechanical Forestry equipment is setup in such a way that it is extremely mobile and agile. This makes it an excellent option for clearing out and thinning forest sites, particularly removing invasive species such as honeysuckle. Honeysuckle is currently the #1 most invasive species in Ohio, and prevents the re-establishment of desirable species. For these reasons, it is important that honeysuckle and other invasive species be controlled an eradicated. Our brushing equipment is capable of removing invasive and noxious vegetation without disturbing or harming desirable species. Our Fecon mower head mulches up the brush onsite, reducing it to small chips. These chips will then decompose and provide nutrients in the soil for the remaining desirable vegetation.
Utility Forestry Mowing
VegTech's Mechanical Forestry Mowing Program is a very efficient option for vegetation management on right-of-ways. Our equipment is capable of and personnel are experienced in removing brush and relatively large trees in order to clean out right-of-ways. We commit ourselves to completing our mow sites in such a manner that there are no trees, branches, or debris scattered throughout the site. It is important to us to ensure that our mow sites are drivable so that utility companies can easily access all parts of their system. This also allows us to easily access all parts of the right-of-way to apply herbicides to maintain control of the vegetation on these sites.
VegTech's Mechanical Forestry Mowing Program is also ideal for clearing lots for new construction and development. Our brushing machine allows vegetation to be mulched up on site and eliminates the need to have trees hauled away to landfills.
Herbicide Application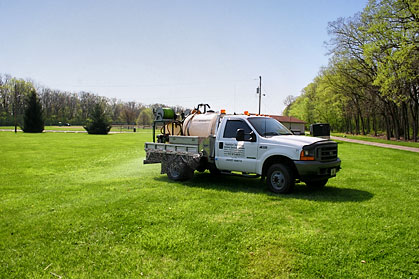 Though Mechanical Forestry Mowing and Hand-cutting are important aspects of any Integrated Vegetation Management Program, herbicide application is the most cost-effective and efficient means of controlling vegetation. VegTech's herbicide programs are customized to meet our customer's goals and the circumstances relating to the job. We engineer and build our own spray equipment, which allows us to quickly and easily customize our equipment to meet the demands of almost any job. We utilize computers in our herbicide application equipment to ensure that we achieve an effective and accurate application. As a result, our herbicide programs are extremely effective and efficient.
Utility Herbicide
VegTech's Utility Herbicide Program is intended to complement our Utility Mechanical Forestry Mowing Program. We develop a customized program for each customer where we are able to apply herbicides to areas that were mowed the year before and areas where there is low-growing vegetation. We have equipment that allows us to spray utility right-of-ways both along roads and off-road areas. Through the continual use of our herbicide programs, sites will typically only require a reapplication every three to five years. We also provide herbicide applications on utility bareground areas such as substations and pole yards.
Roadside Herbicide
VegTech's Roadside Herbicide Program is ideal for township, county, state, and highway roadsides. Our herbicide program maintains a stable roadside and desirable appearance by eliminating noxious weeds and undesirable species while encouraging the growth of desirable species such as grasses. VegTech uses trucks and other equipment that provides an efficient and effective application that not only helps to create and appealing roadside, but also protects the roadside from encroaching vegetation while maintaining drainage and aiding in roadway maintenance.
Utility R.O.W.
Road/highway R.O.W.
Bareground Sites
Commercial/Industrial/Recreational Herbicide
Bareground Herbicide Program
VegTech's Bareground Herbicide Program combines both post-emergents and pre-emergents for total vegetation control on a site. This kind of application is ideal for:
Utility Purposes
Industrial/Commercial

Parking Lots
Driveways
Around structures/facilities
Perimeter Fence-lines

Parks, Schools, & Recreation Areas

Parking Lots
Driveways
Around structures/facilities
Perimeter Fence-lines
All Standing Objects that are mowed around (This eliminates the need for weed-eating during the summer)

Bareground Sites
Commercial/Industrial/Recreational Herbicide